NEWS FLASH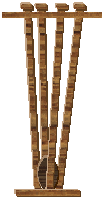 The Nutcracker Daily Volume 1


The Texas Twister takes Texas by Storm and leaves
the meat of the nut whole!



Sources are telling The Nutcracker Daily that not only does the Texas Twister leave the meat of a
pecan and most other nuts whole, but is also perfect for a gift, fun to use, a great souvenir and
an attractive wooden design. The Texas Twister was last seen spreading out to regions unknown
Confidential sources are also telling us that WoodJoy Enterprises,Inc., the inventing company of
the Texas Twister are producing this AMAZING nutcracker and can be seen at True Value
Hardware Stores, Hallmark Shops, Little Taste of Texas, Whole Foods Market and a variety of
tasteful stores.
If you have seen this image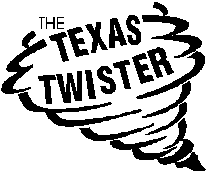 then you have come face to face with the Texas
Twister. The Texas Twister is a proven multi-million dollar seller with the added advantage of
approximately 98% unexposed retail market nationwide. The Texas Twister will crack the shell of
a Pecan leaving the meat whole and is also a superior nutcracker for other nuts as well.


The Texas Twister comes in three product models, WJ-82 is currently available, WJ-83 and
WJ-84 will be in production in approximately 3 to 4 weeks.

Please contact WoodJoy Enterprises for the lastest sightings and news.
The Nutcracker "with a twist"


Home
Wholesale Order Information